Offer of school supplies to the children of all colleagues of Sioufas and Associates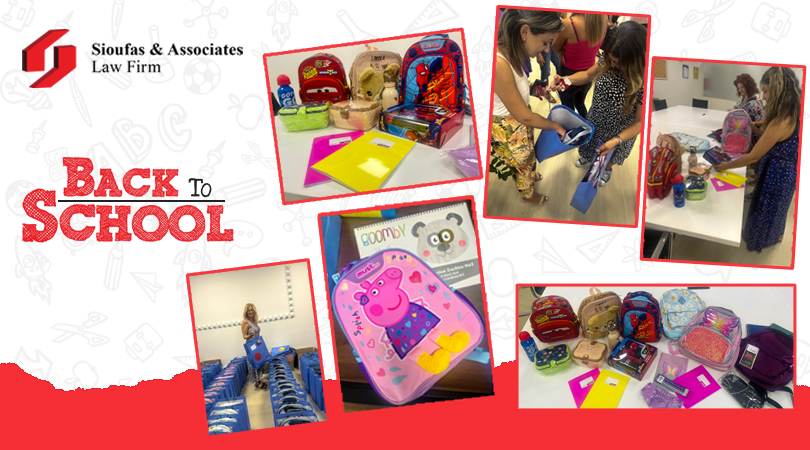 A new school year is starting and, once again, we provided school supplies to the children of all our colleagues.
Education is a cornerstone for the #future, and with this #initiative, we wish to support the families of our employees and associates and contribute to the attainment of their #educational goals.
We wish all our young friends a new school year filled with #knowledge and smiles!
Σιούφας & Συνεργάτες | Γιώργος Σιούφας | Μάριος Σιούφας
For More Info
Contact the secretariat of the Legal Services Directorate at telephone: 213 017 5600, or send an email to info@sioufaslaw.gr and we will contact you immediately.