Program "Mazi me to foithth" 2023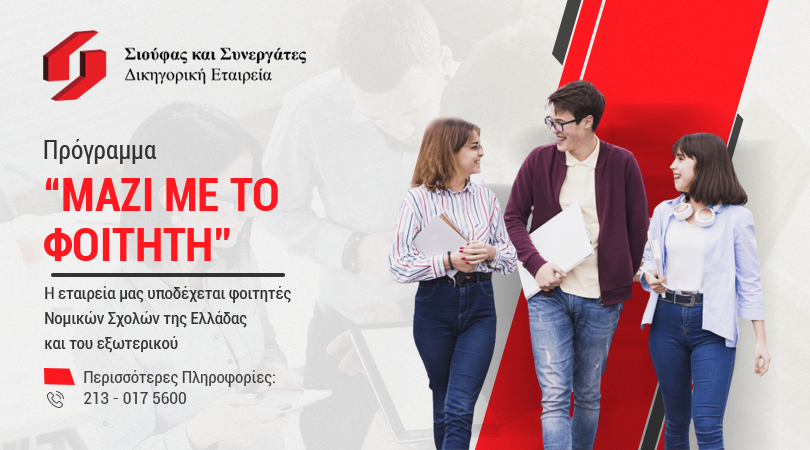 The first-year students who recently received the good news of their achievement, along with the rest of the students who continue on their path towards earning their degree, will be welcomed for one more year in the Law Schools of our country in a few days.
For another academic year, we, too, will welcome once again the students – future colleagues—and introduce them to the practical side of the law.
If you wish to be among them, contact info@sioufaslaw.gr and 2130175600.
Σιούφας & Συνεργάτες | Γιώργος Σιούφας | Μάριος Σιούφας
For More Info
Contact the secretariat of the Legal Services Directorate at telephone: 213 017 5600, or send an email to info@sioufaslaw.gr and we will contact you immediately.