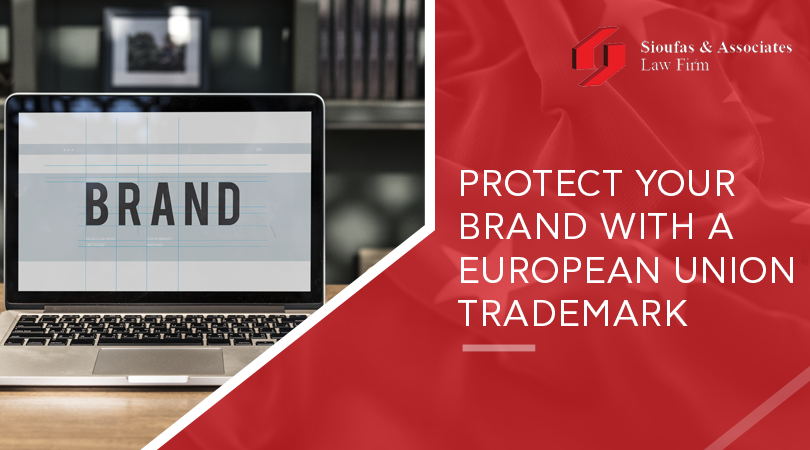 European trademark registration
Building your own successful business relies, strategically, in the creation of a successful brand, a major element of which, especially in modern virtual world, is your visual identity expressed through your company's and products' logos.
Your company's logo is used in all your marketing campaigns, invoices, brochures etc., to create a memorable brand, for your clients. Creating a brand takes time and substantial investment and effort. For this reason, it is extremely important that you ensure first, that you don't infringe another company's intellectual property rights with your logo and secondly and most importantly, that no competitor shall use your investment, ideas and fame to market his own products.
Before launching a product or service, our Law Firm, can conduct a professional trademark search to find areas where your proposed logo/mark, overlaps pre-existing trademarks. This task is critical since infringement of someone's existing property rights leads directly to the rejection of, or opposition to your trademark application and the recall of your product from the market, following injunctive measures initiated by the owner of the infringed trademark. Furthermore, the company claiming infringement of its IP rights may request substantial indemnity for such infringement.
After establishing availability of your trademark, through a professional trademark search, our Law Firm can provide you with legal advice to review the strength or weakness of your trademark, compared to existing trademarks already registered. Your logo is a combination of shapes, words and colors. The more unique and memorable is such a combination, the strongest the distinctive ability of your trademark and the protection of your trademark against future infringement.
With an available and strong trademark in hands, our Law Firm shall assist you in obtaining the exclusive rights to your trademark by applying for a European Trademark before the European Union Intellectual Property Office (EUIPO). A trademark protected in the EU provides the holder with the exclusive rights to the trademark in business operations, everywhere in the European Union. This means that other companies may not use on their products signs that are identical with your protected trademark or can be confused with it.
Protect your trademark in all countries of the European Union with a European Union Trademark registration
What are the benefits of a European trademark registration for your business?
By applying for a European Union trademark registration, the protection of your trademark will extend to the all countries of the European Union, at once.
The registration process, if no third party opposes it, takes approximately 7 months, counted from the application date, which is shorter than many national trademarks registration processes.
If your application is accepted, your European Union trademark registration is valid for 10 years, in all EU countries.
You will be able to take action against a third party infringing your trademark and ensure that you won't face infringement charges yourself, when another party successfully registers the trademark.
You ensure you can export your products in all EU countries without infringing others' rights and provide license of use of your registered trademark to your distributors. Therefore, you may use the same marketing material within all the EU countries.
Benefit from the fame of your brand and provide license agreement to third parties for the use of your registered trademark, against royalties
Legal Sevices for registration of European Trademarks
Trademark Search
Assess your trademark's registration possibilities
Ensure you don't infringe others' IP rights
Legal Advice on trademark's distinctive power
Assess the distinctive power of your trademark
Ensure you can oppose the use of similar trademarks by others
European Trademark Application
Ensure you can only use your logo to distinguish your products and/or services
Take action against third parties who use a similar or identical trademark without your permission
Defending your Trademark
Oppose the registration of similar trademarks
Defend your trademark from third party actions against it (opposition / cancelation)
Take appropriate legal actions to protect your trademark against counterfeiting and trademark infringement