Sioufas & Associates signed the diversity charter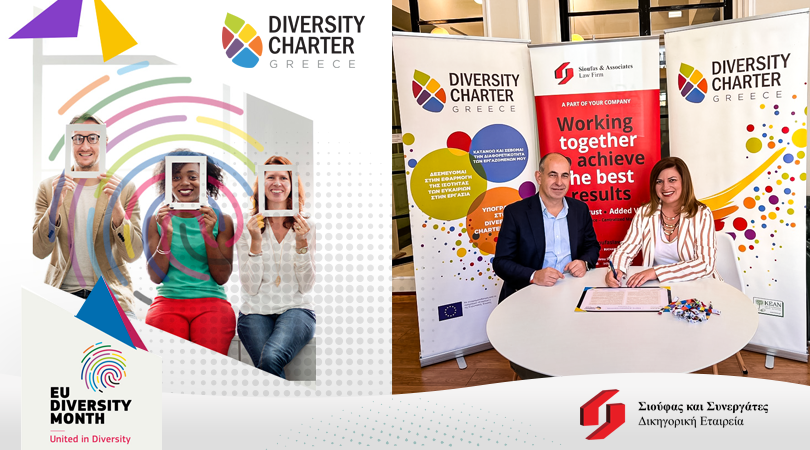 With great pleasure, we signed the diversity charter on Friday, April 15, 2022.
We join a network of companies that actively support diversity in our work environment.
Respect for the uniqueness of everyone is a fundamental value for us. Our goal is the continuous development of programs and participation in actions that will shield this uniqueness and at the same time will enhance the individual skills of everyone, providing equal opportunities to all, regardless of gender, age, beliefs, and other characteristics.
Σιούφας & Συνεργάτες | Γιώργος Σιούφας | Μάριος Σιούφας
For More Info
Contact the secretariat of the Legal Services Directorate at telephone: 213 017 5600, or send an email to info@sioufaslaw.gr and we will contact you immediately.